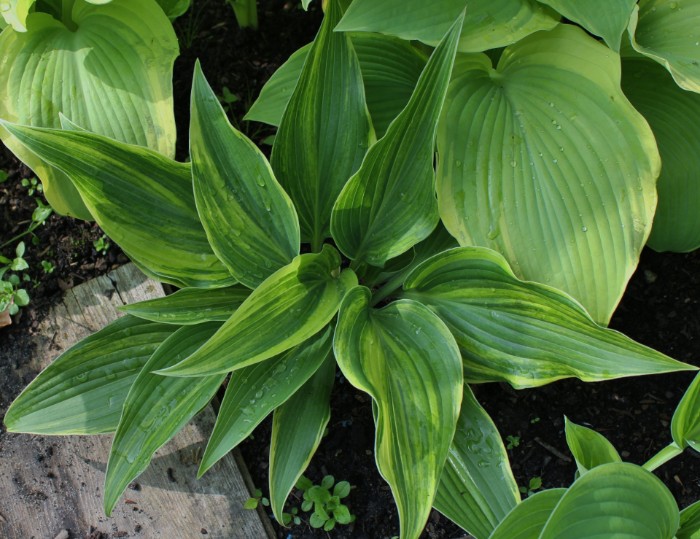 This is one of my favourite streaked Valley's seedlings.....it's a result from a cross between Tsuma Tajima x Streaked Mikawa no Yuki.

Nice pointy leaves with good thick leaf substance...
---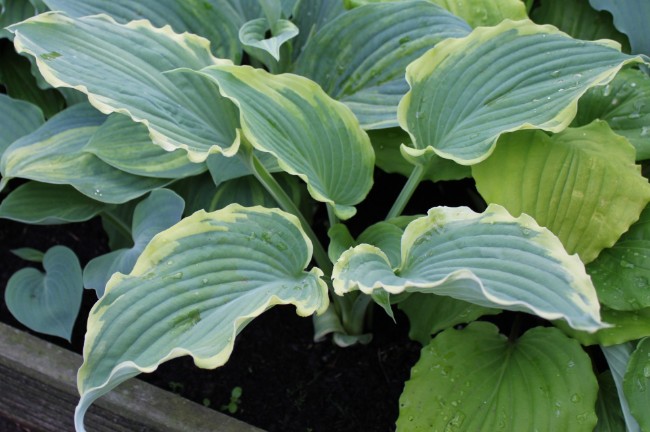 This Valley seedling I found yesterday in my seedling bed and put a side. I like the nice movement in the thick leaves. The blue colour gets better later on the season.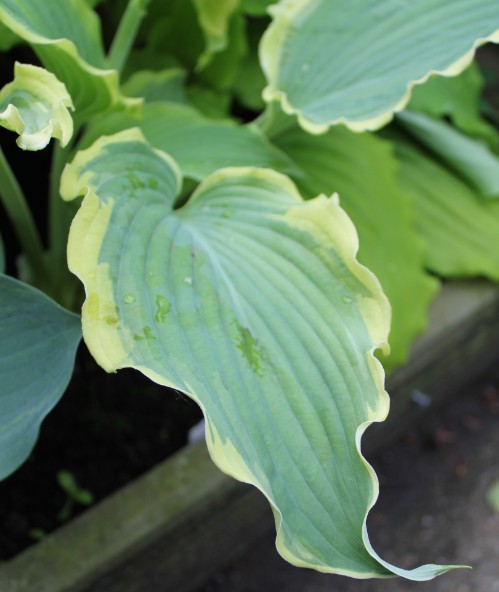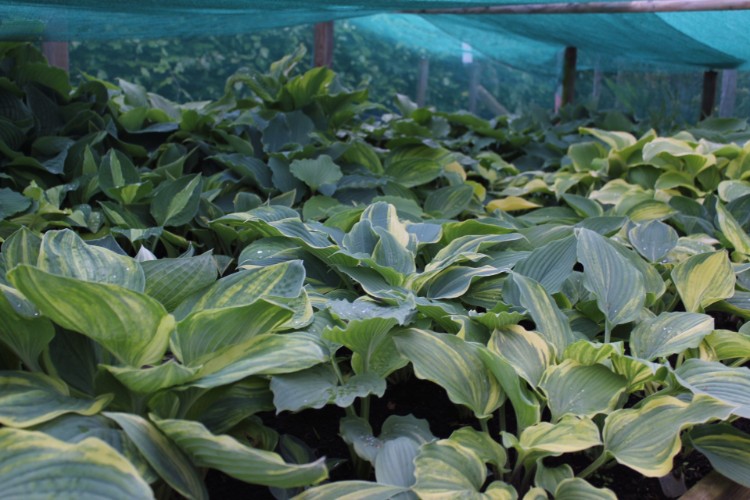 New Valley seedling bed with mostly streaked hostas.
---
Another seedling in the same seedling patch......this is a sibling from the one I showed yesterday....

It's still early season....so it's getting bigger...

I like the wide margin....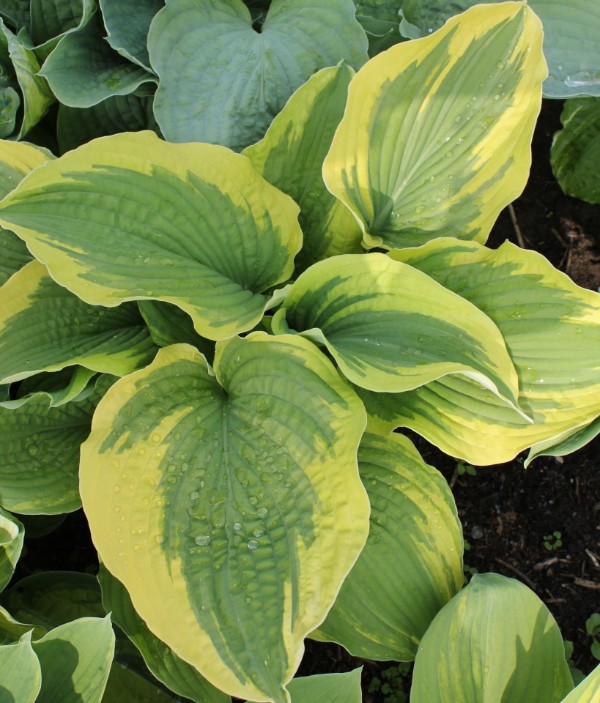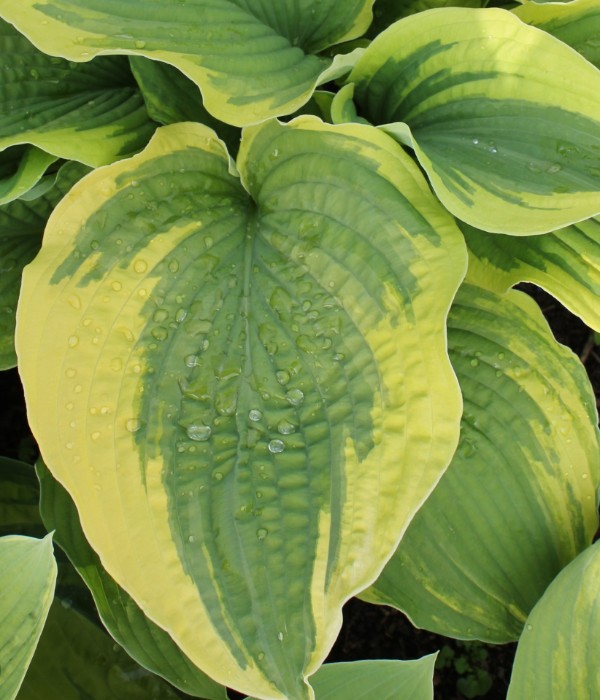 ---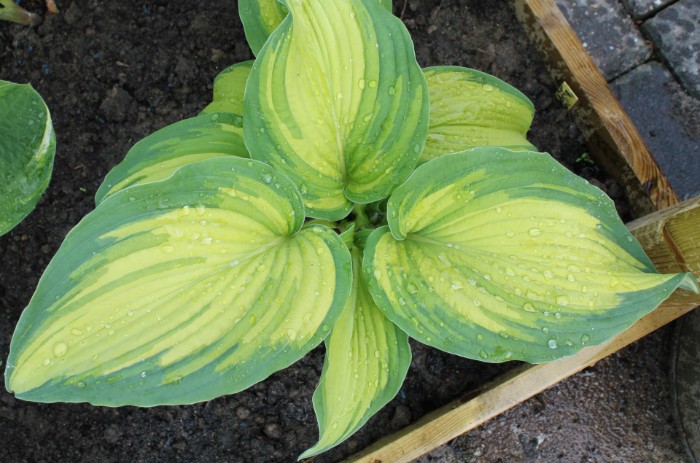 This is a seedling that I found today in my seedlingpatch. I think its a good one for the near future.....

It's a result (seedling) from a streaked Hosta (Hosta sieboldiana "Elegans")
This Streaked Hosta Icalled...... Hosta 'Valley's Streaked Goose'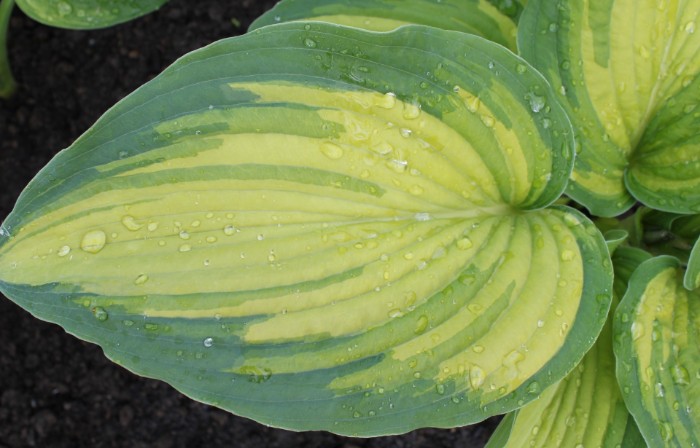 ---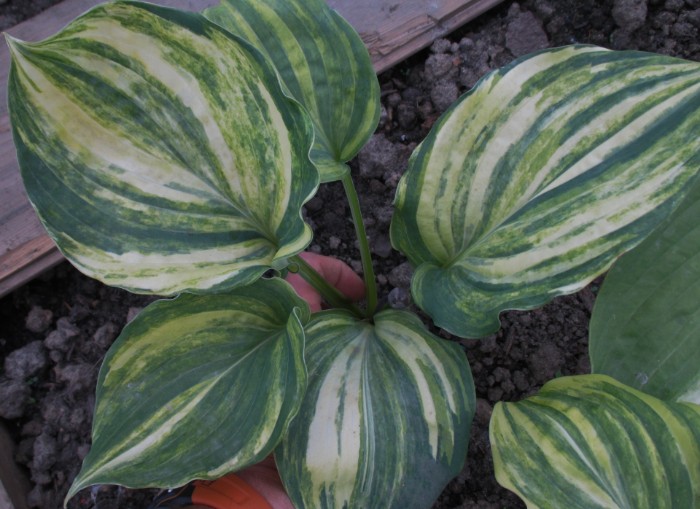 This is a Streaked Valley seedling from the cross H. 'Valley's Streaked Goose' x H. 'Empress Wu'

It's a 3 years old seedling..The pictures are taken just after dividing.

I picked up the first seeds from the streaked seedpods this years....