Update 19 June 2012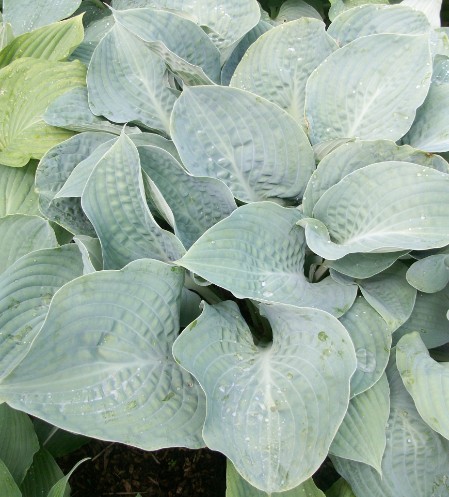 Hosta 'Valley's Walkabout'
J.Linneman 2012 NR.
This is a seedling from the cross Hosta 'Sea Prize' x Hosta 'Shining Tot'. The result is a hosta with very thick blue leaves and lilac flowers.
No food for snails.
This Hosta is called after......
Walkabout refers to a rite of passage during which male Australian Aborigines would undergo a journey during adolescence and live in the wilderness for a period as long as six months.
(thanks to Wikepedia)