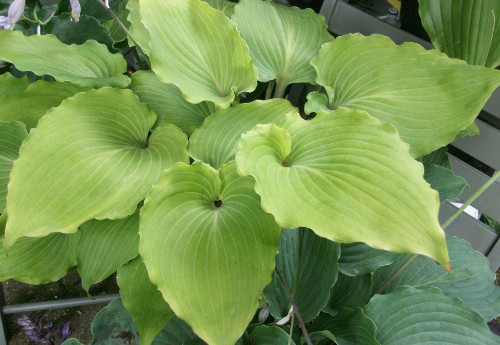 Hosta 'Valley's Pycno 348'
J.Linneman 2009 NR.
Hosta 'Valley's Pycno 348' is a one of my favorite pycnophylla hybrids to work with. I'm using several pycnphylla hybrids's for hybridizing. They all have numbers..like 'Valley's pycno 222' or 'Valley's pycno 777' (very Fertile).
This Valley's Pycno 348 is one of my best. A beautiful yellow green leaved plant with white backs. Als0 the leaves have a good substance.