Update July 7 2012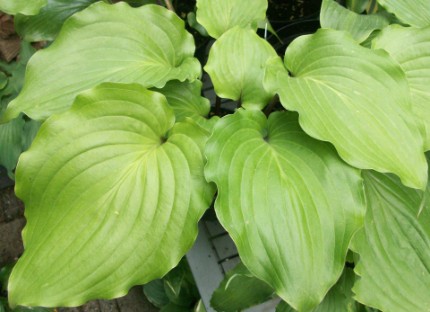 Hosta 'Valley's Favorite Muse'
J.Linneman 2012 NR.
Hosta 'Valley's Favorite Muse' is a result from the cross between two beautiful Hostas,
Hosta 'Maya Kingsnake' x Hosta 'Marilyn Monroe' . The result is a great green coloured hosta. Not easy nowerdays in the hostaworld.
The leaves are whitebacked and have a wavy margin. ofcourse this Valley hosta has nice dark purple petioles.