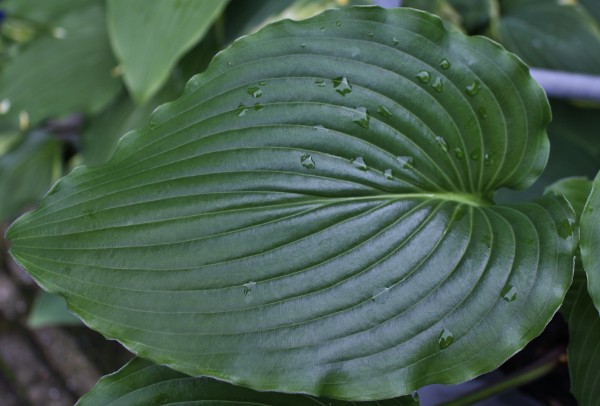 Hosta 'Valley's Green Chute'
Jeroen Linneman 2014 NR.
This is a nice new Dark green "Marilyn Monroe" seedling I have in my garden for a few years. The result is a dark green leaf with a wavy margin and soft white backs.....
A real collectors hosta. Nice dark purple flowers.