Hosta 'Valley's Kick Inside'
Jeroen Linneman 2016 NR.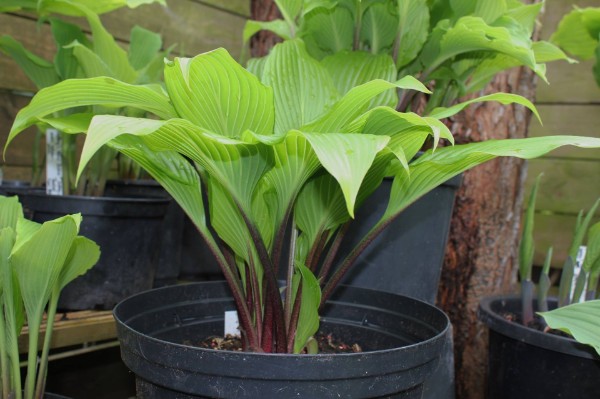 I named this hosta this year (and go to register it soon) because I like it allot and also gives me nice seedlings. The nice long leaves and dark green colour is great. It's a seedling from the cross 'One Man's Treasure x 'Ringtail'.
It has both genes....One Man's Treasure and kikutii....very nice.