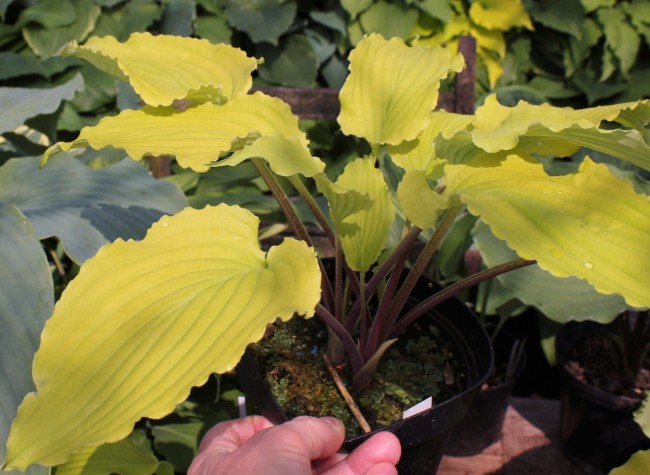 Hosta 'Valley's Love Birds'
Jeroen Linneman 2014 NR.
This is a picture from a small pycnophylla seedling i have in my garden en makes me happy. This yellow leaved pycnophylla has a nice wavy margin and white backs...and purple petioles....it's a slow grower...!!

No name yet for this Valley seedling.....