Hosta 'Valley's Heartbreak Hotel'
Jeroen Linneman ONIR 2018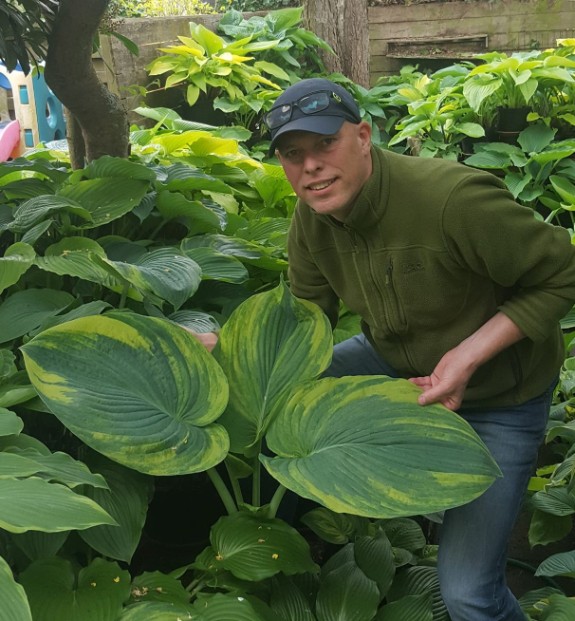 This is a new 2018 Hosta Valley introduction.
This is called Hosta Valley's 'Heartbreak Hotel' .
This is the streaked form out of the cross Hosta 'Valley's Streaked Goose' x Hosta 'Empress Wu'. The result of the cross between a streaked Hosta sieboldiana Elegans x the bigest Hosta at this moment'. It's Huge and maybe the bigest streaked hosta around.
leaves are between 47 and 50 cm!!!!