May 23, 2013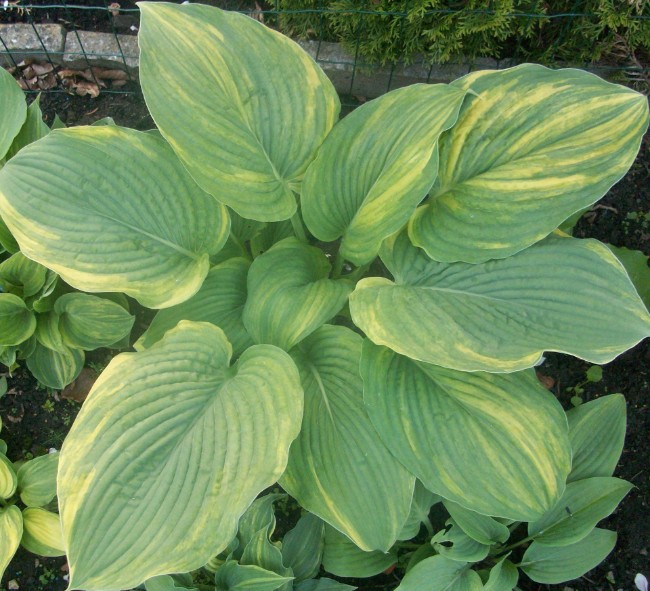 Hosta 'Valley's Haka'
J.Linneman 2013 NR.
This is a result from the cross, Hosta 'Valley's Streaked Goose' x Hosta 'Empress Wu'. This a huge streaked hosta with giant leaves. This plant is only 3 years old.
It's named after the famous Maori dance.
The Haka is a traditional ancestral war Cry, dance or challenge from the Maori People of new Zealand. It is a posture dance performed by a group. The New Zealand rugby team's practice of performing a haka before their matches has made the dance more widely known around the world.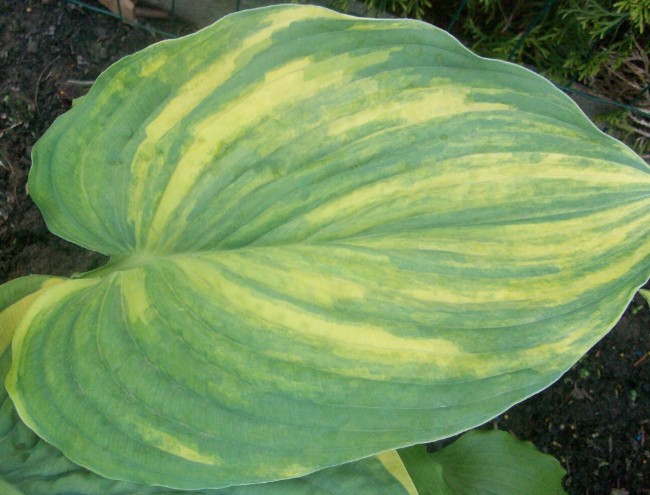 Placed on this website on May 23, 2013