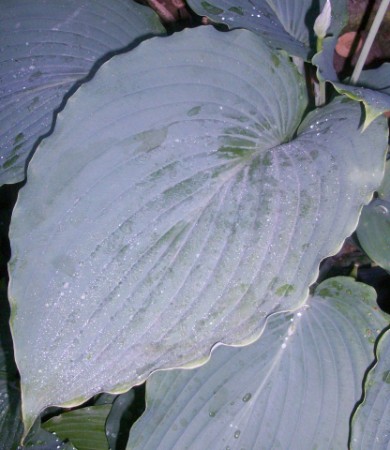 Hosta 'Valley's Ice Giant'
J.Linneman 2013 NR.
This is a nice blue seedling from Hosta 'Neptune' x Hosta 'Big John'. The result is a Big Hosta with giant leaves. The leaves have a nice margin, Also good thick substance and white backs.
This plant is only 3 years old and not full grown. So the hosta will improve in the next few years.