Update July 9 2012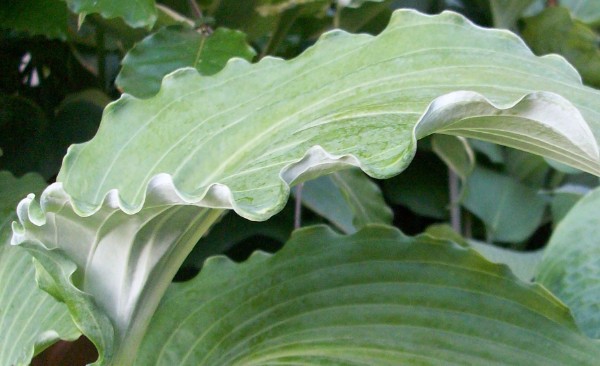 Hosta 'Valley's Curly Wurly'
J.Linneman 2010 NR.
Hosta 'Valley's Curly Wurly' is a result from the cross between two Valley seedlings with pycnophylla genes.
The result is a great soft blue coloured hosta.
The leaves are whitebacked and have a very wavy margin. The leafsubstance is good. The leaves are hanging and thick. These last few remarks are not alway's the result from pycnophylla seedlings.