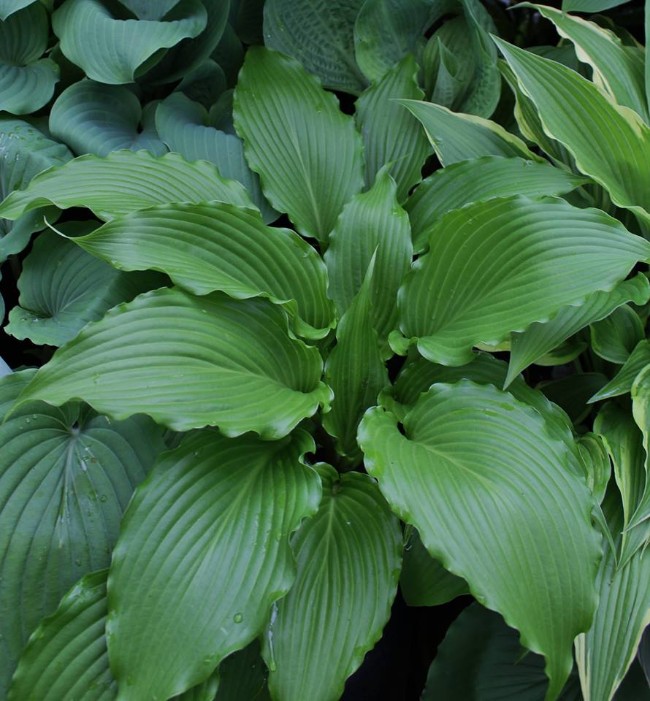 Hosta 'Valley's Double'
Jeroen Linneman 2015 ONIR.
This is a sibling of a seedling from Hosta 'One Mans Treasure' x Hosta 'Ringtail'

I have showed you that hosta several month ago. This one is called Hosta 'Valley's Double'.

I have 3 seedlings from this cross that i selected because of there beauties. I f You like darts...

This is Valley's Bulls Eye,
Valley's Double and Valley's Triple.